Some of the most frequent pathologies seen by gastroenterologists, internists, surgeons and nutritionists are problems with the colon. The American Cancer Society estimates  that 95,520 new cases of colon cancer will be diagnosed in 2017 in the US alone. Other complications like diverticulitis, another condition whose treatment is often surgery, are present in 65% of patients by 85 years of age. Colorectal cancer is currently the third leading cause of cancer-related deaths in women in the United States, and the second leading cause in men. Specialists suggest that the incidence of colon pathology is highly influenced by the diet of the average US citizen. Whatever the cause, colon surgery is quickly becoming one of the most frequently performed surgeries in modern medicine.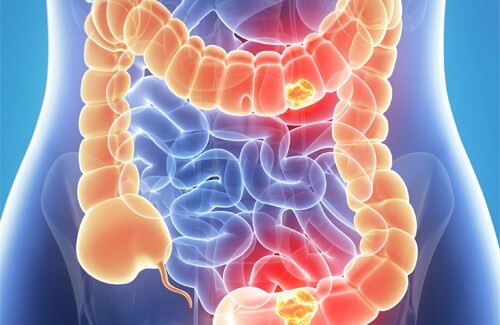 A crucial factor in increasing the survivability of colon cancer and in preventing it is early detection of abnormalities. Colon cancer tends to be asymptomatic in many cases until very late in the illness, a fact which often means tragic consequences for patients. Understanding the need to improve early detection methods, physicians at the Department of Radiology and Biomedical Imaging at the University of California-San Francisco are pushing Holograms as the future of radiology, specifically for colorectal cancer. Merging abdominal CT Scan cuts with an AR/VR wearable device, they are capable of building 3D reconstructions of the colon. This allows physicians to explore the area to search for precancerous lesions like polyps, ulcers, etc.
This technology has the potential to make uncomfortable colorectal exams into noninvasive, short procedures. A South African based company called Vertec claims that "3D Virtual Colonography is as good, if not better, than conventional endoscopy," and while it might be a bit early to tell, there's a pair of interesting studies about it that you can check out here and here to see its potential for yourself. We would love to see AR revolutionize colon surgery!
AR/MR could be an absolute game-changer for surgery (and oncology for that matter.) Haptic feedback (in other words, visual images that respond to physical touch) is becoming a more and more refined interface, and who's to say that we couldn't get an MR Simulator for surgical training? We sure think that would be amazing.
Certainly, colorectal cancer is not an easy diagnosis. It's an underdiagnosed pathology that despite our best efforts is still often fatal, but with a more reliable, non-invasive, more comfortable, cheaper diagnostic method right around the corner, we could potentially convince more patients to get regular screenings. Tell us what you think in the comments section!
Source: https://www.ucsf.edu/news/2016/07/403406/3-d-virtual-reality-colonoscopy-pursuing-better-path-colorectal-cancer